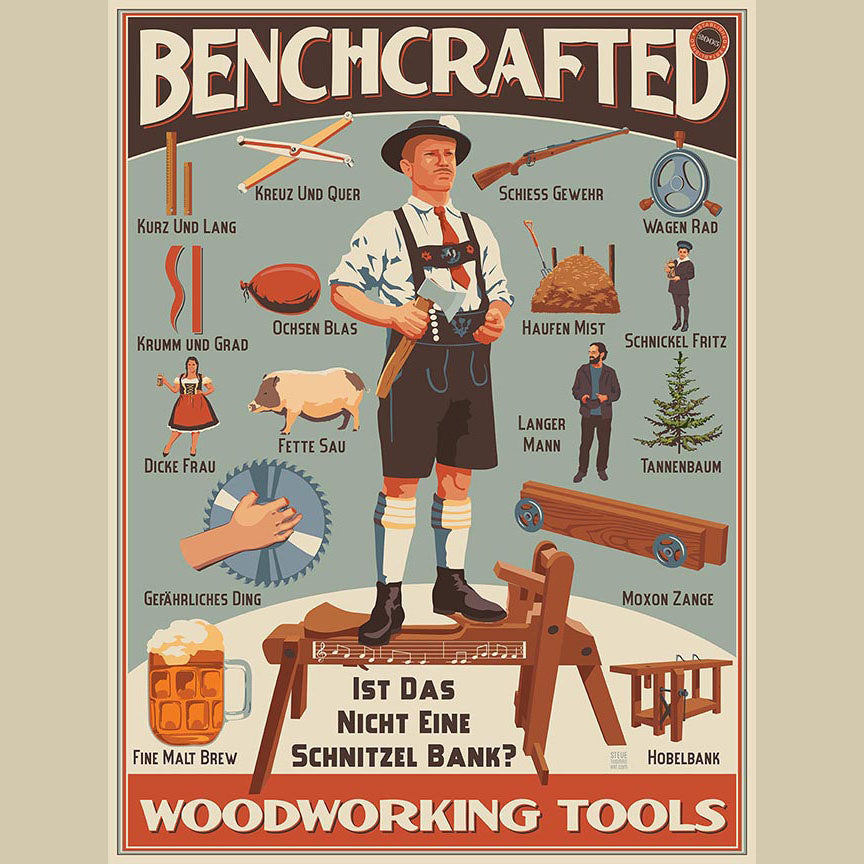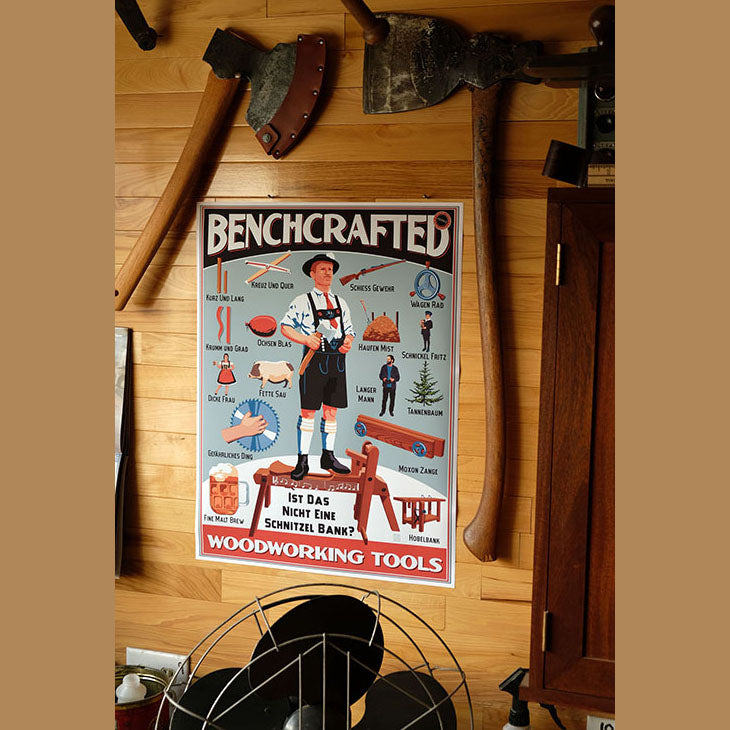 Schnitzelbank Poster
---
As kids, growing up near the Amana Colonies, we were well accustomed to seeing a Schnitzelbank poster at the restaurants we frequented. It was not only an intriguing and interesting poster but something that we have discovered is a common theme especially in German American restaurants and breweries. After a little research we found several examples dating throughout the 20th century, mostly for advertising purposes. We thought we'd like to do our own version so here it is.
The Schnitzelbank is a song with short verses, meant to be sung with a leader and group response. It is sung in some areas of Germany for Fasching, Fastnacht, or Karnival, and also during Oktoberfest, and other occasions where there is a happy, celebratory crowd. Below is an example of the song sung at an event in Amana.
A Schnitzelbank, as would be obvious to most woodworkers, is a shaving horse, hence the name of the song and the poster. We put a few twists on our version and we think it turned out both unique and faithful to the originals.
Mixing woodworking, beer and good food, what better way to adorn your woodshop
Specifications
Gorgeous high quality, high resolution print
Printed with gallery grade pigmented inks
Measures 18" by 24"
Printed on heavyweight coated bond media, 33lb (131 gsm) / 6.5 mil
Matte finish
Ships in a carboard tube to protect against wrinkling