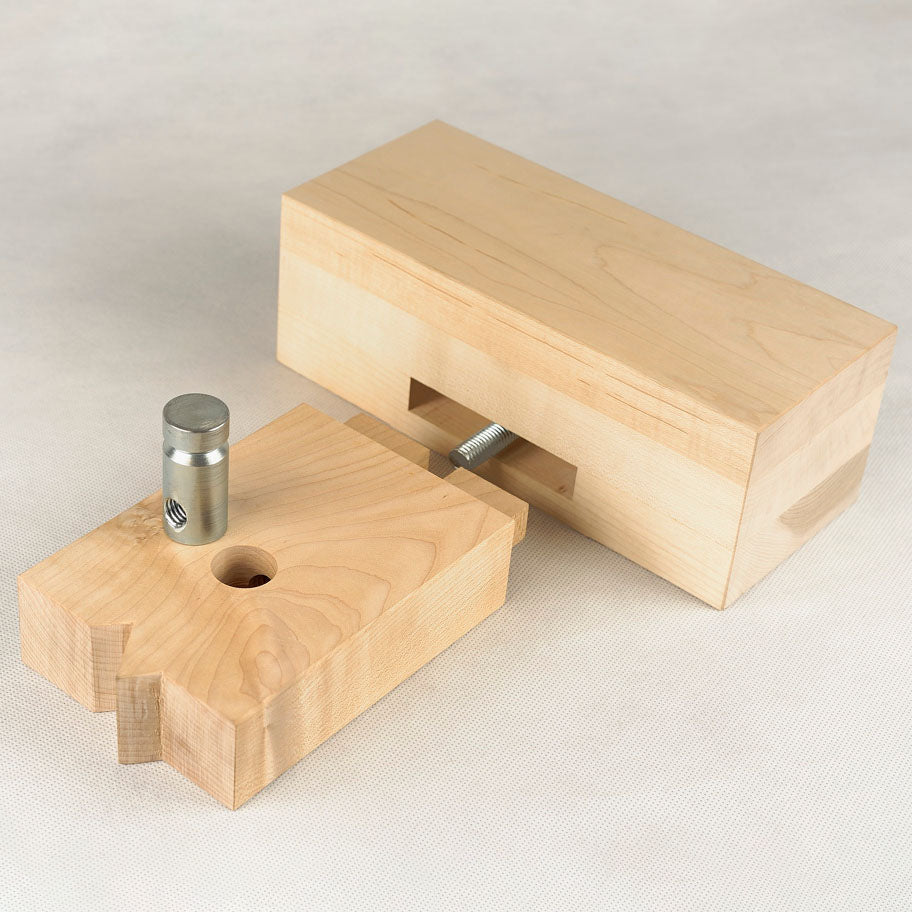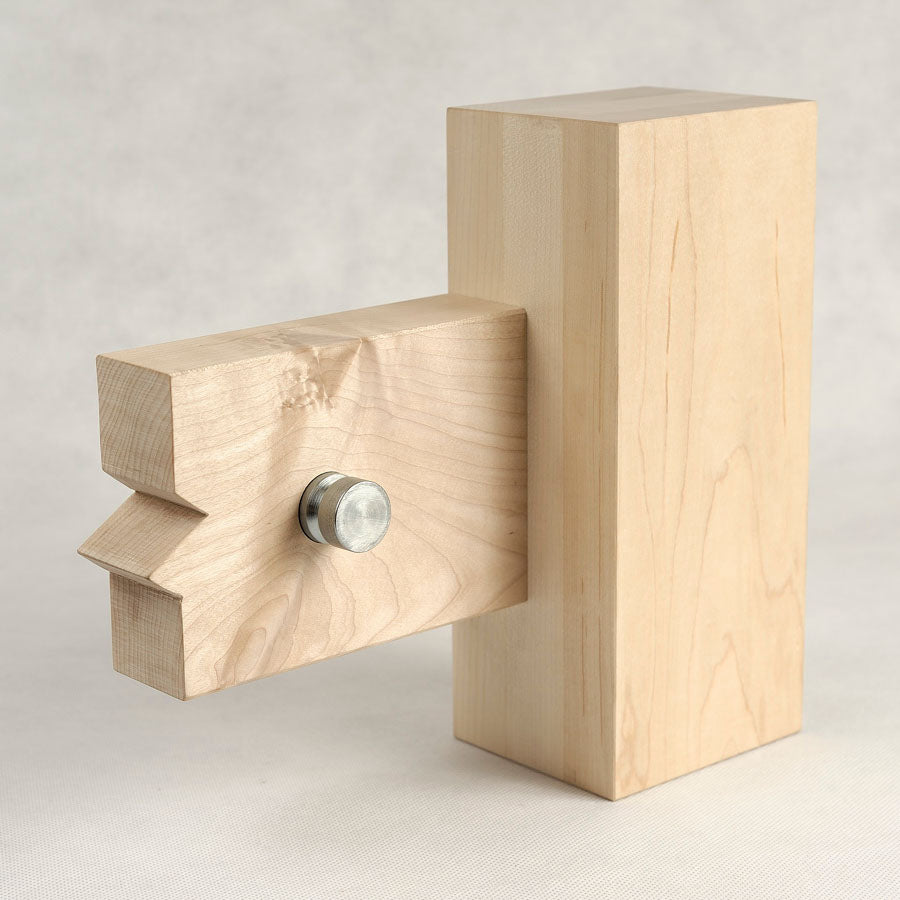 Barrel Nut Hardware
---
Tool free. The Benchcrafted Barrel Nuts are the ideal choice for making knock-down joints in workbench bases.
Typical captive nut arrangements for knockdown bases involve either a square nut, recessed hex nut, or short, slotted cross-dowels. All of these fasteners make it tricky to assemble the joint without some frustration or extra tools.
Our zinc-plated steel Barrel Nuts are over 2" long and are slightly undersized to fit easily in a 1" diameter hole, making it quick and easy to mill the joint and then assemble the base. The Barrel Nuts work best in a 1-3/4" thick rail, but they can work in thinner stock as well. The protruding end of the nut, with it's V-groove for grip, lets you insert and adjust it with a free hand while tightening the bolt with the other-you don't need a tool to insert or rotate the nut. Once you feel the bolt threading into the Barrel Nut, finish tightening the joint with a socket wrench.

Four, 8" X 1/2"-13 steel bolts and washers are included. Bolts and washers are black finish.

Made in America from zinc plated steel.
Get the installation instructions
Download