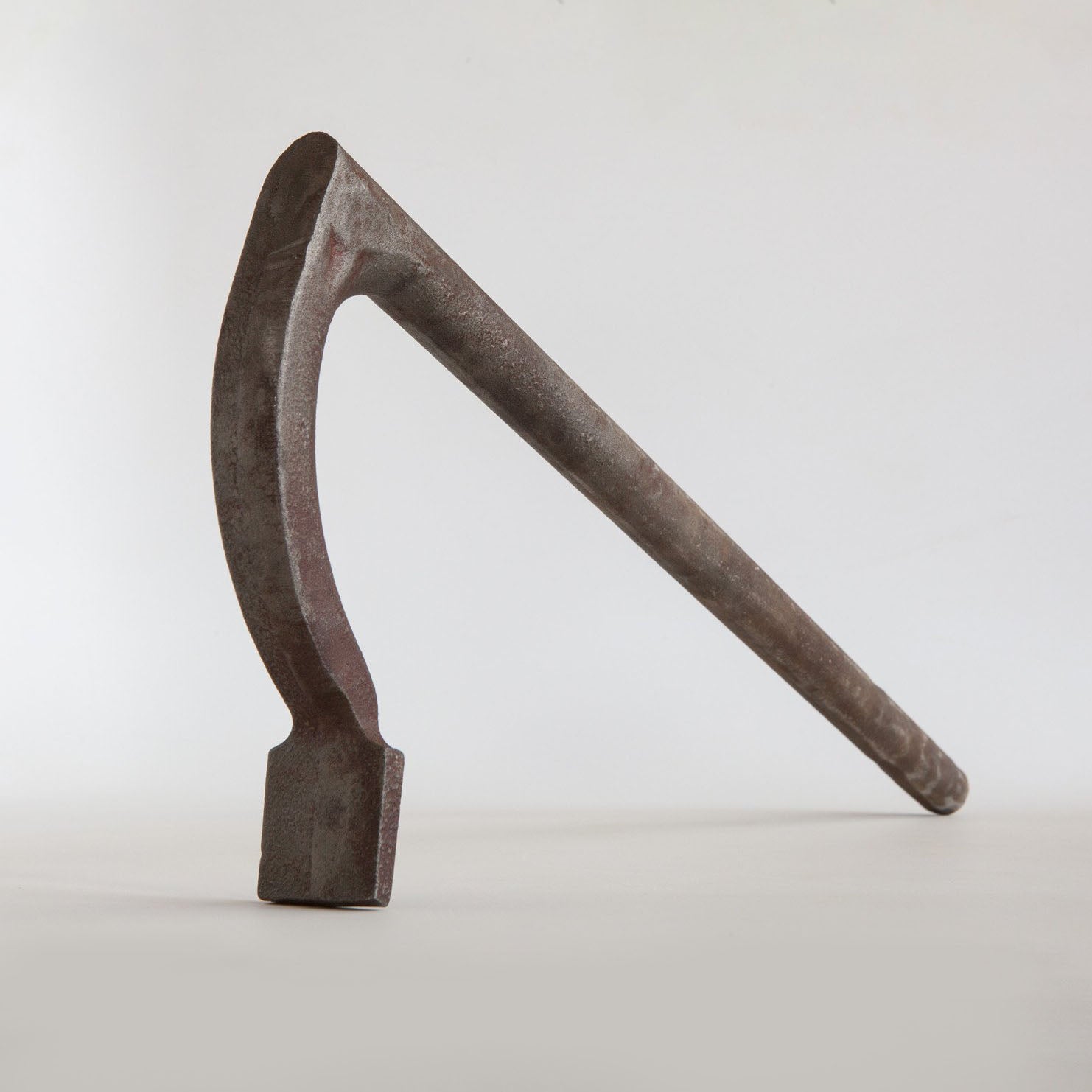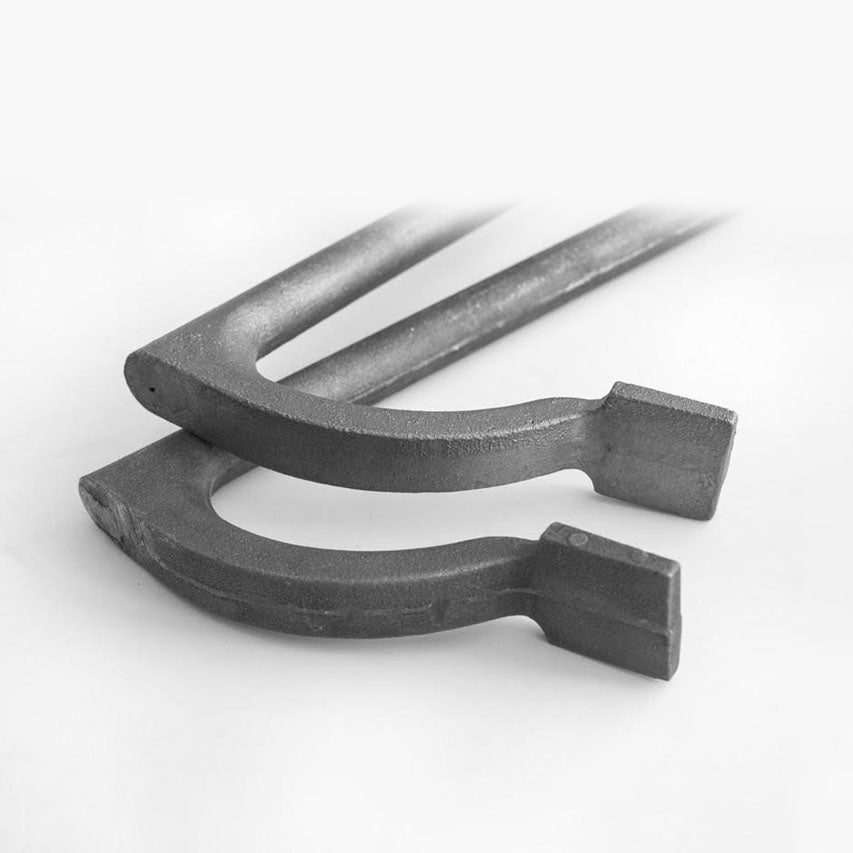 Crucible Holdfast
We're delighted to partner with Crucible Tool in offering their excellent Holdfast as a compliment to the Benchcrafted lineup. We've worked with the principals at Crucible on numerous projects over the years. Their workholding ethos is right in line with ours. The Crucible Tool Holdfast marries perfectly with our bench designs, and is described below by Crucible.
---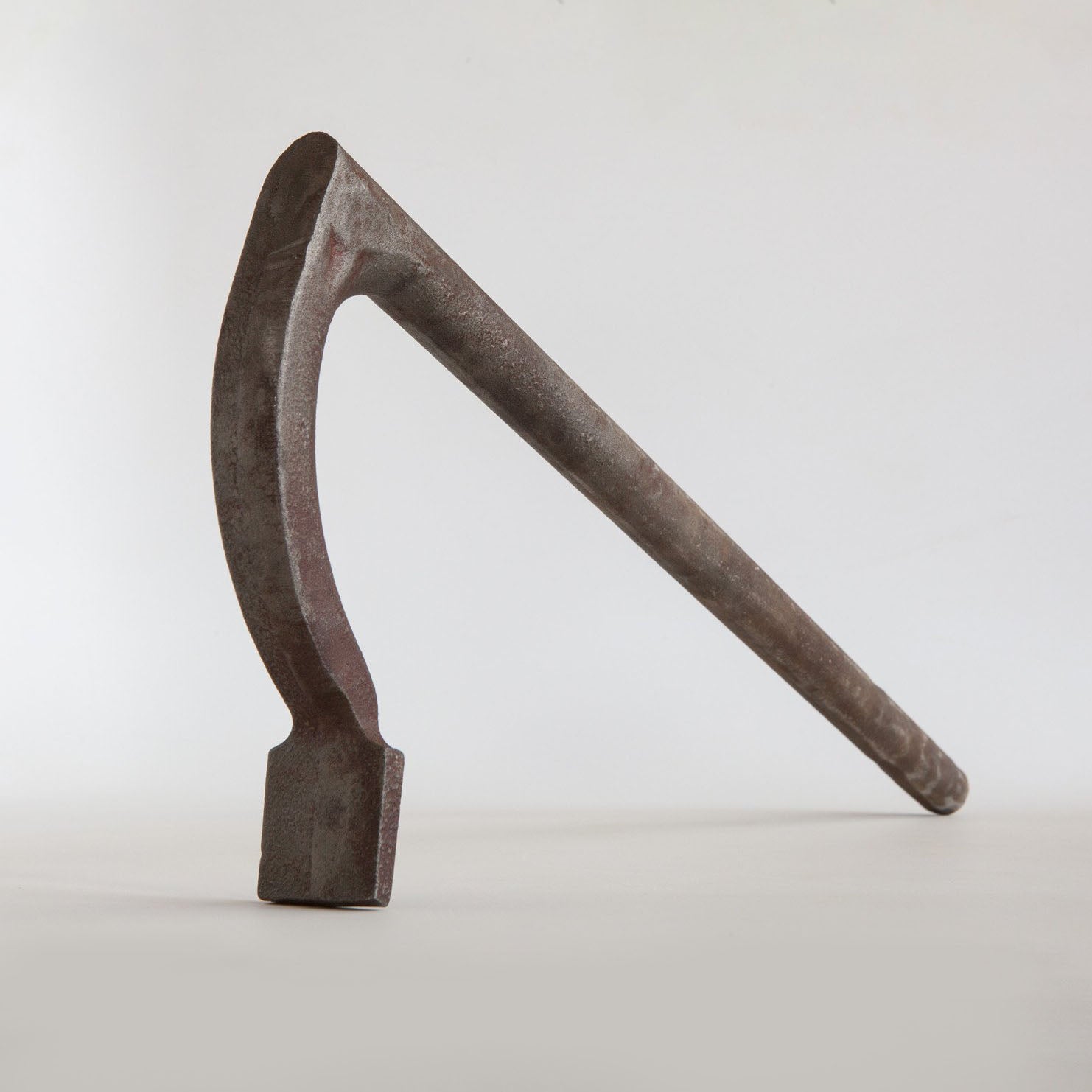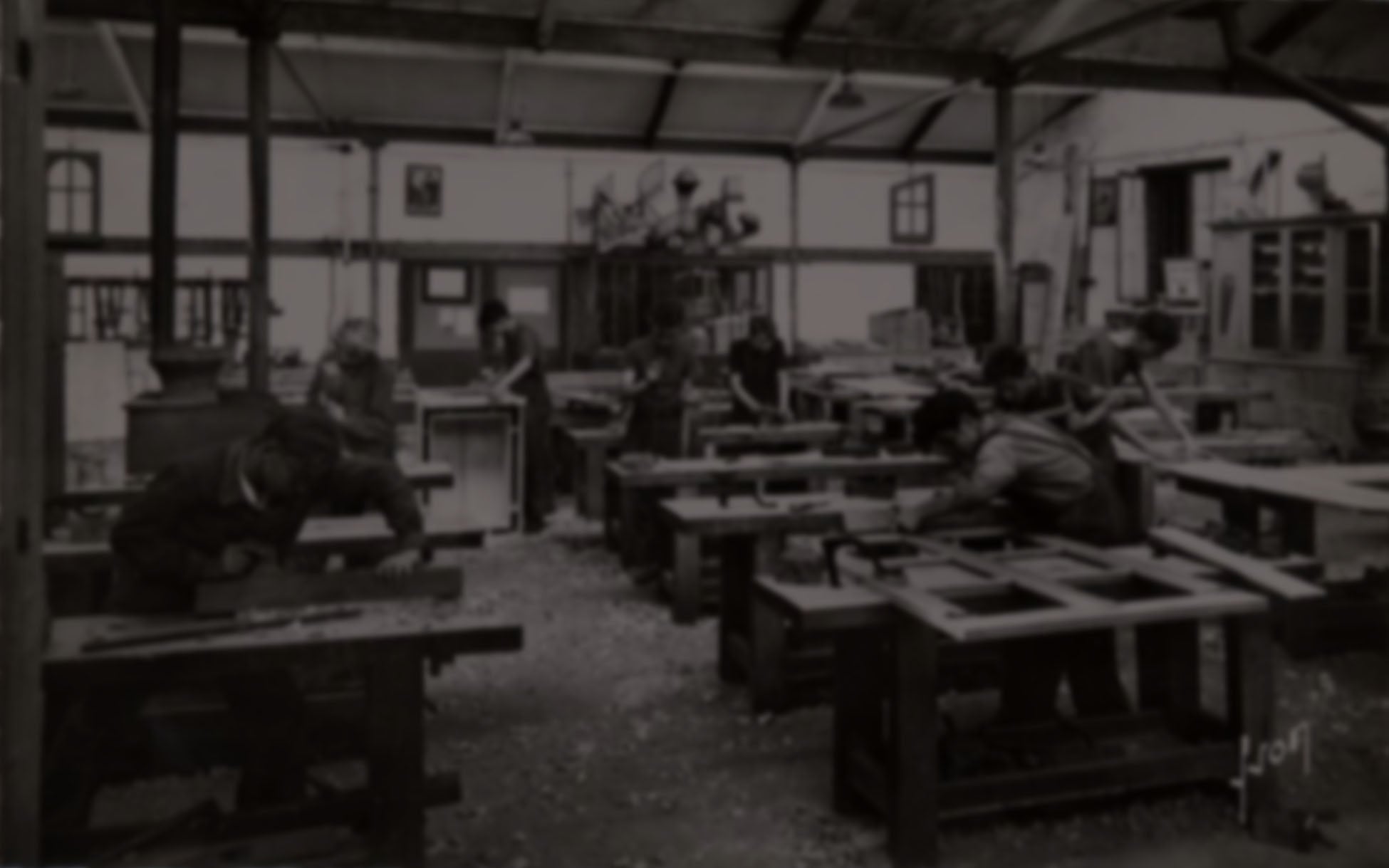 BACKGROUND
Made from ductile iron in an Illinois family foundry that's been in business for more than a century. Based on a French design salvaged from a barn. The last holdfast you'll likely need. Since Roman times, the iron holdfast has been an essential piece of workbench equipment for carpenters, joiners and cabinetmakers. Yet many of us struggle with holdfasts that work inconsistently or (in thick workbench tops) not at all.
This holdfast works consistently in benches from 2" to 8" thick for three reasons: a tight fit between the shaft and hole, a rough surface finish and the fact that its shaft isn't tapered. And because of these qualities, it also will clamp objects as much as 8" off the benchtop.
For the last 10 years we've studied holdfasts of various shapes and sizes and put them to use in workbench tops both thick and thin. We've made our own designs using wrought iron salvaged from beaches. We've commissioned blacksmiths to make traditional designs from 18th-century pattern books. And we've destroyed many modern holdfasts made from grey iron through normal everyday use.

After all this experimentation, the only holdfast that never failed us was a rusted and pitted French example that a friend salvaged from a barn. When it showed up, it did not look promising. But it immediately showed its true character, cinching down every time it was struck, even in benchtops 6" or 8" thick.
We took the best qualities of this French holdfast – especially its 1" untapered and rough shaft – to design our own version. Unlike blacksmith-made holdfasts, ours is made from ductile iron instead of scarce wrought iron. Ductile iron is virtually unbreakable and has enough spring in it to clamp tightly and release crisply.

We ship our holdfast in its rough-cast state with no surface protection against rust or tarnish. In our experience, rust adds to the grip of the holdfast and has zero disadvantages. We recommend you allow your holdfast to tarnish and age. Never oil it. And never let oil get into the holdfast holes on your bench.
Because each holdfast is individually made, ground by hand and textured to improve its grip, there is significant variation from tool to tool. Some variants include small casting voids and other artifacts of the casting process. These are not defects.

The Crucible holdfast weighs 5 pounds. The shaft is 17" long. The beak extends 6-5/8" from the shaft. It is designed to work in a 1"-diameter holdfast hole that has been reamed to match your particular holdfast or holdfasts. Each holdfast includes instructions on how to precisely fit your holdfast to your workbench. Before ordering, we recommend you download and read the instruction sheet to make sure this holdfast is ideal for you and your workbench.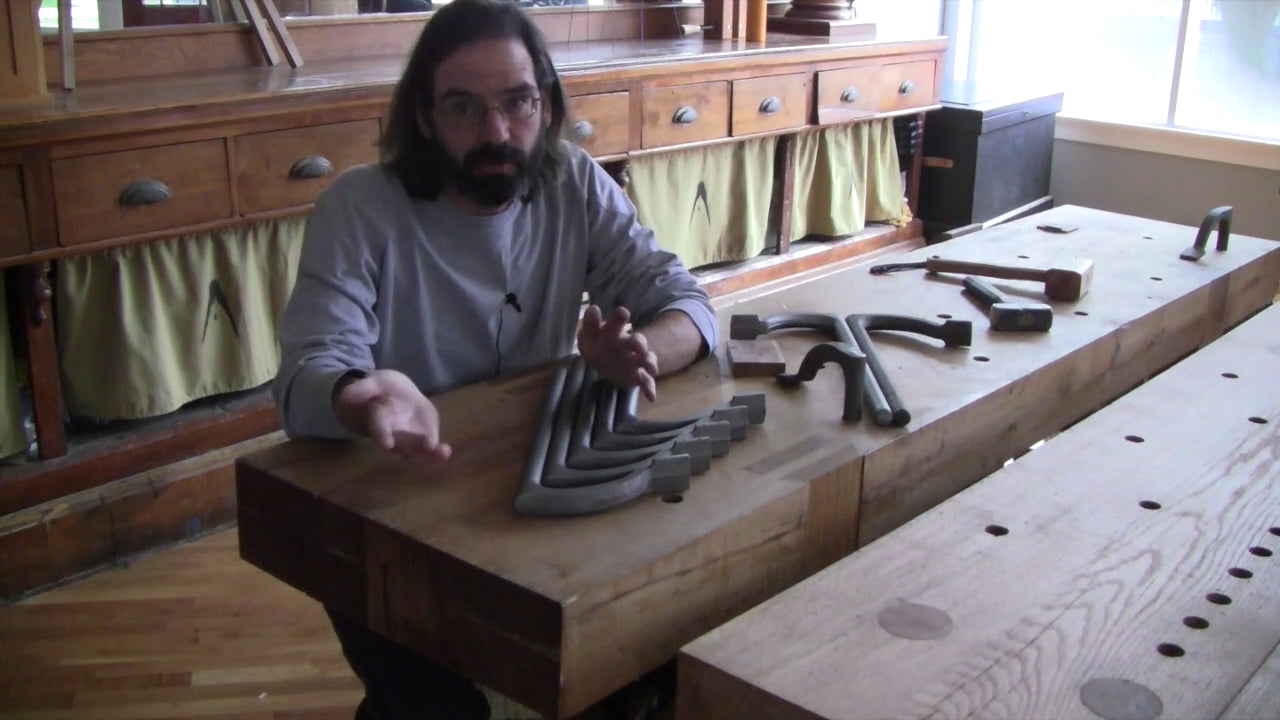 Specifications
The Crucible Planing Stop is made entirely in the United States – cast and ground at a foundry in Illinois.
Finish
Rough cast for improved grip
Diameter
Designed for 1" holdfast holes
Installation Instructions
Installation instructions for all our products are supplied only in PDF format. Please download and review the instructions before using your product.