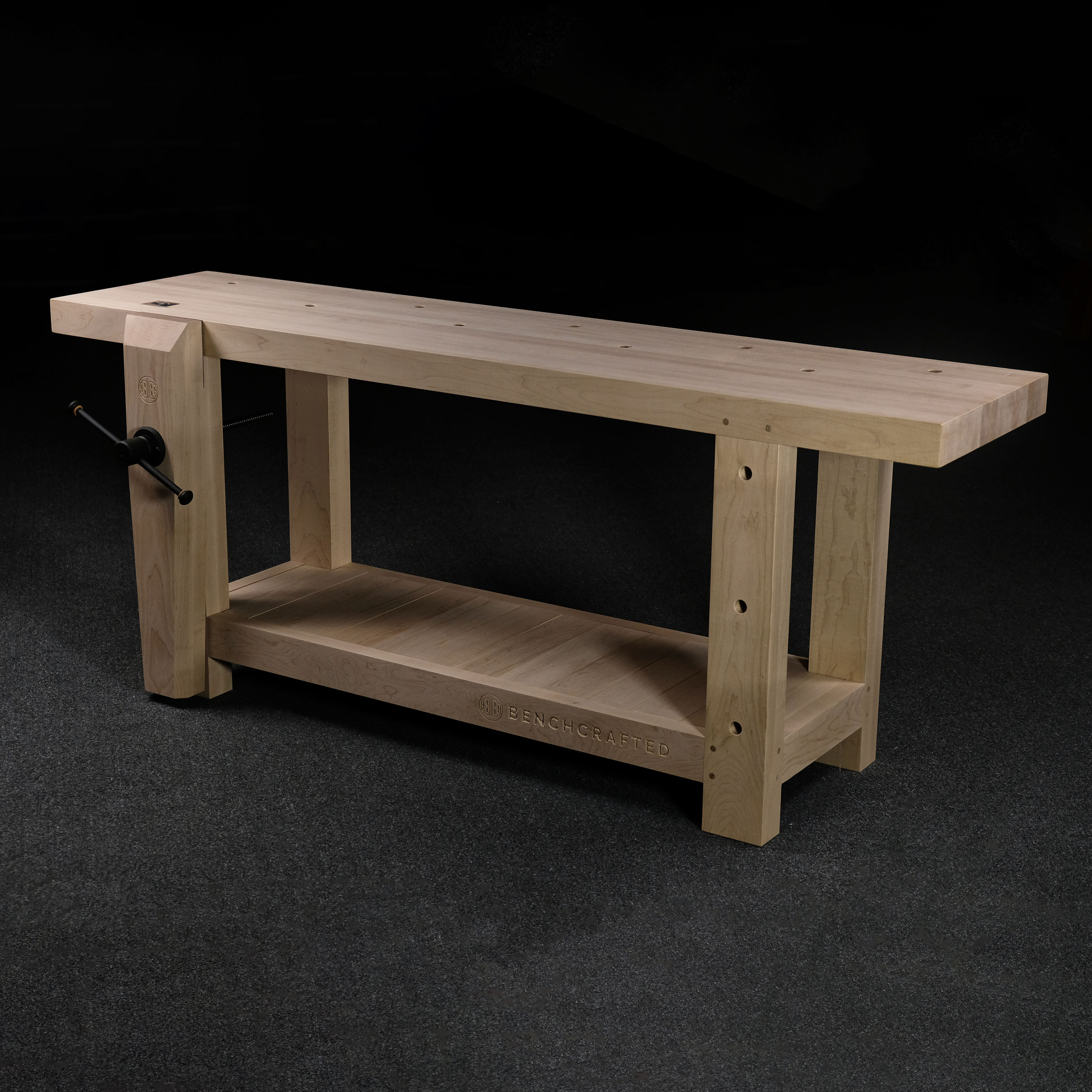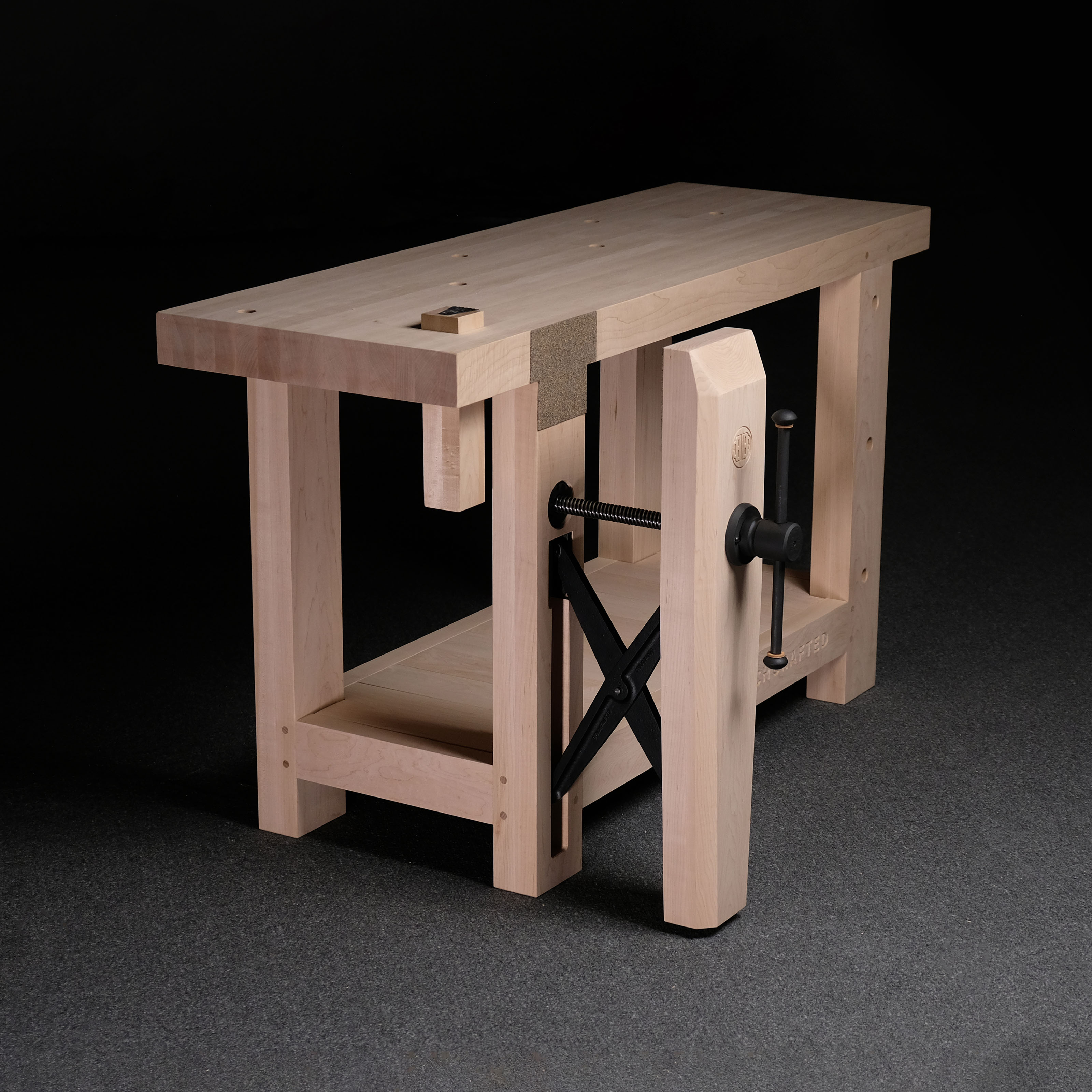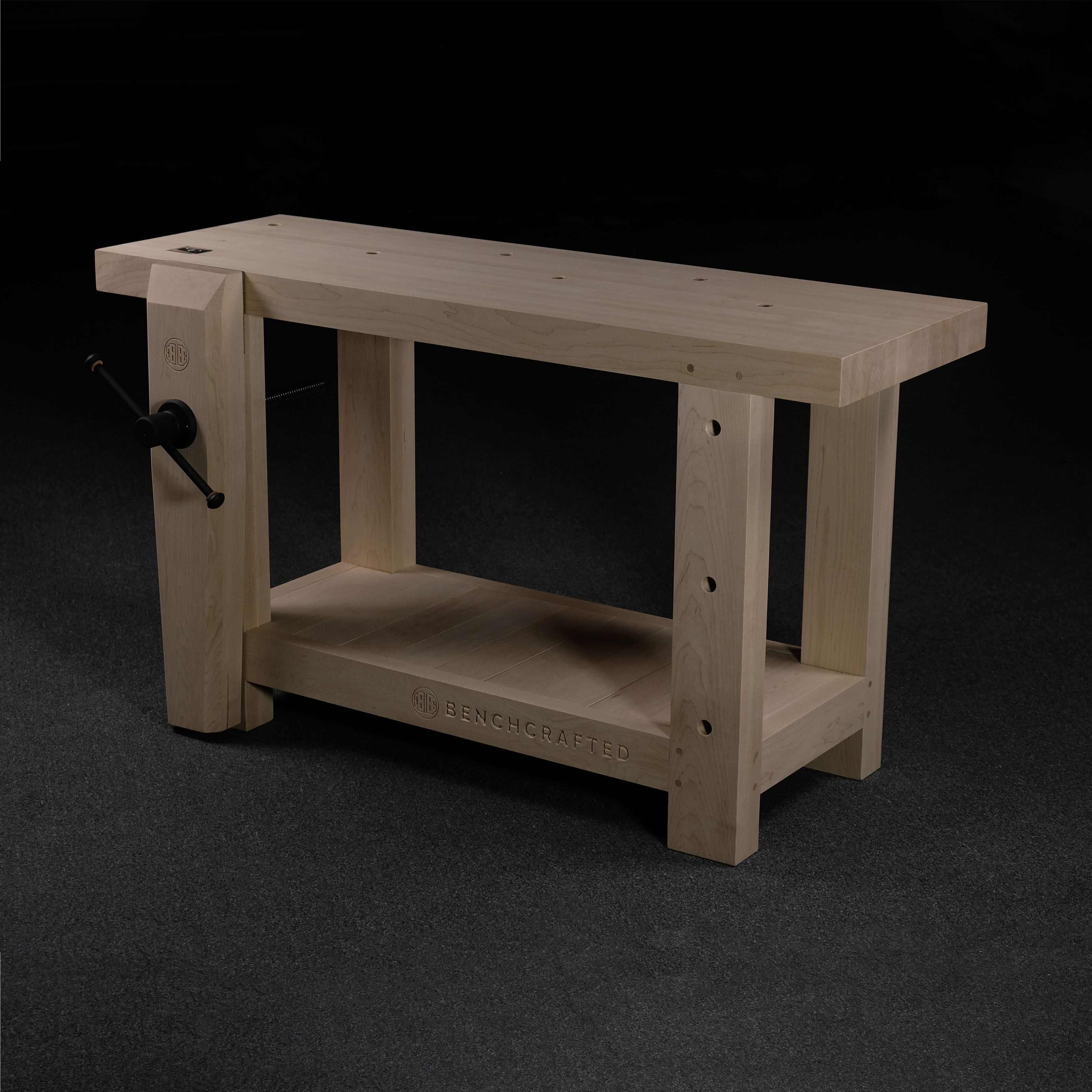 Classic Bench
Benches can be picked up at our shop in eastern Iowa or delivered via white glove.
PLEASE NOTE: White glove delivery will not show in cart, but will be billed after purchase. Benches come assembled and ready to use right off the truck, no unpacking required. Delivery is available to a semi-truck accessible driveway or garage. If your street or location does not accommodate semi-trucks extra charges may apply. Please contact us for an accurate delivery quote.
Current lead time: 10-12 weeks
Delivery typically takes about 2 weeks
---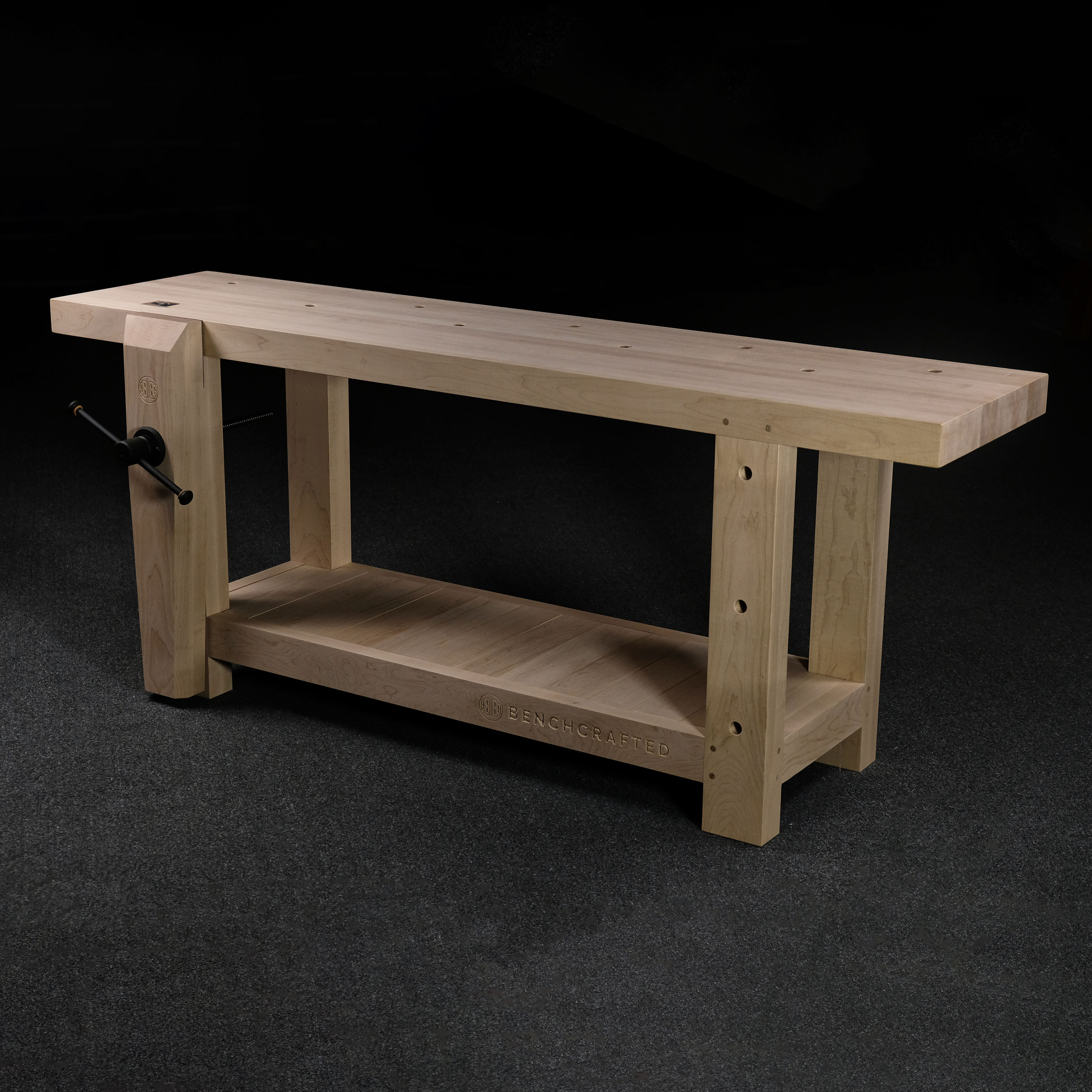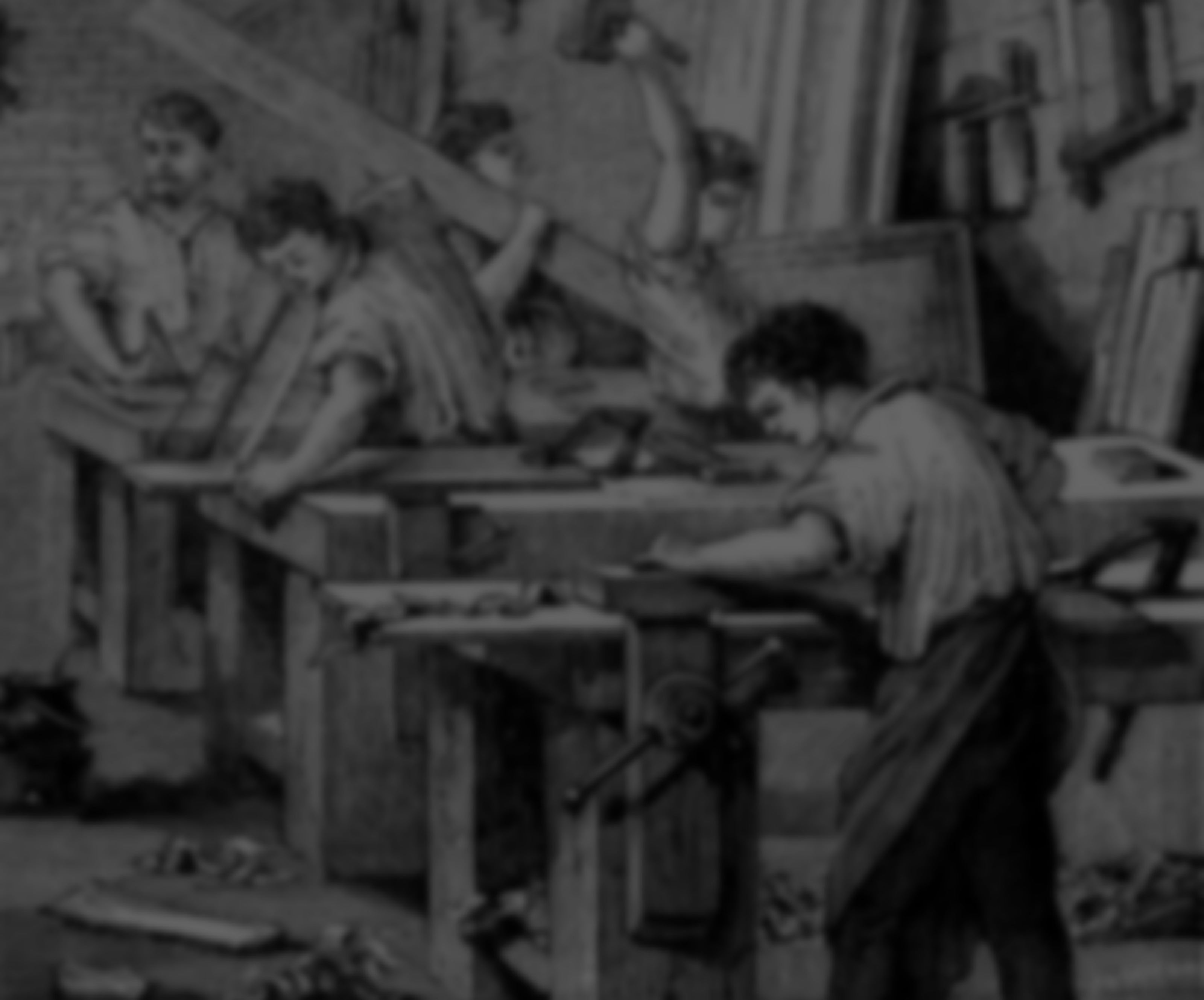 BACKGROUND
The Classic Workbench is based largely on the famous Plate 11 workbench from Roubo's "The Art of the Joinery". We've built dozens of these "Roubo" benches over the past decade, helped others build hundreds more and examined extant French benches from the period. We haven't changed our opinion on this fundamental design. French technical schools of the late 19th and early 20th centuries were outfitted with benches of the exact type. And prior to the 1950's, you could easily buy a "Classic" workbench from any number of French supply houses. Benchcrafted continues the tradition by offering this excellent workbench, built in Iowa with American hardwoods to the highest standards.
Design
When we set out to design a new workbench for our customers, from the very beginning we decided it should, above all, be simple. We make no bones about it, our vises are designed and made to work sweetly, but not to a price point. However, not everyone is ready for a time-consuming bench build. For those looking to get their feet wet in traditional woodworking, using time-proven techniques and tools, this bench will provide all the workholding required to test the waters. For many, this will be all the bench you need, and for others it will be an excellent springboard to our Split Top Roubo, while keeping the Classic as a second bench. The bench features our Classic Leg Vise, Planing Stop and Crucible Holdfast as workholding devices. With a clever arrangement of our Planing Stop, Roubo's Doe's Foot and the Crucible Holdfast, you're able to mimic the function of bench dogs and a tail vise, albeit in a more rudimentary manner. The 84" Classic will handle the entire range of typical furniture work. For everything but the largest case pieces or tables, we offer our 60", which also serves well in an apartment or extra room in the house. Aside from length, both benches are identical.
Construction
The Classic Workbench is constructed entirely with in-compression-for-eternity drawbored mortise and tenons. It's as solid as humans can make it, short of growing a tree in the shape of a bench. The bench arrives at your shop completely assembled and ready to use. It doesn't knock down. The bench is built to the highest standards of traditional German craftsmanship in the utopian village of Amana Iowa. Our collaboration with the craftsmen in Amana, along with our experience in traditional workholding has yielded a workbench that is truly heirloom quality, but offered at what we think is a very reasonable price. We consider our flagship Split-Top Roubo as nearing the pinnacle of bench design (if there is such a thing) but we wanted to offer an essential bench built to high standards--an approachable but bulletproof tool for passionate enthusiasts of all levels, but especially intended for those just getting into the craft. Our principal bench maker has been steeped in the craft at the Amana Furniture Shop for nearly 50 years. Needless to say, a century and a half of woodworking tradition in Amana directly back to 19th century Germany speaks for itself. Many of the Amana craftsmen are multi-generational woodworkers.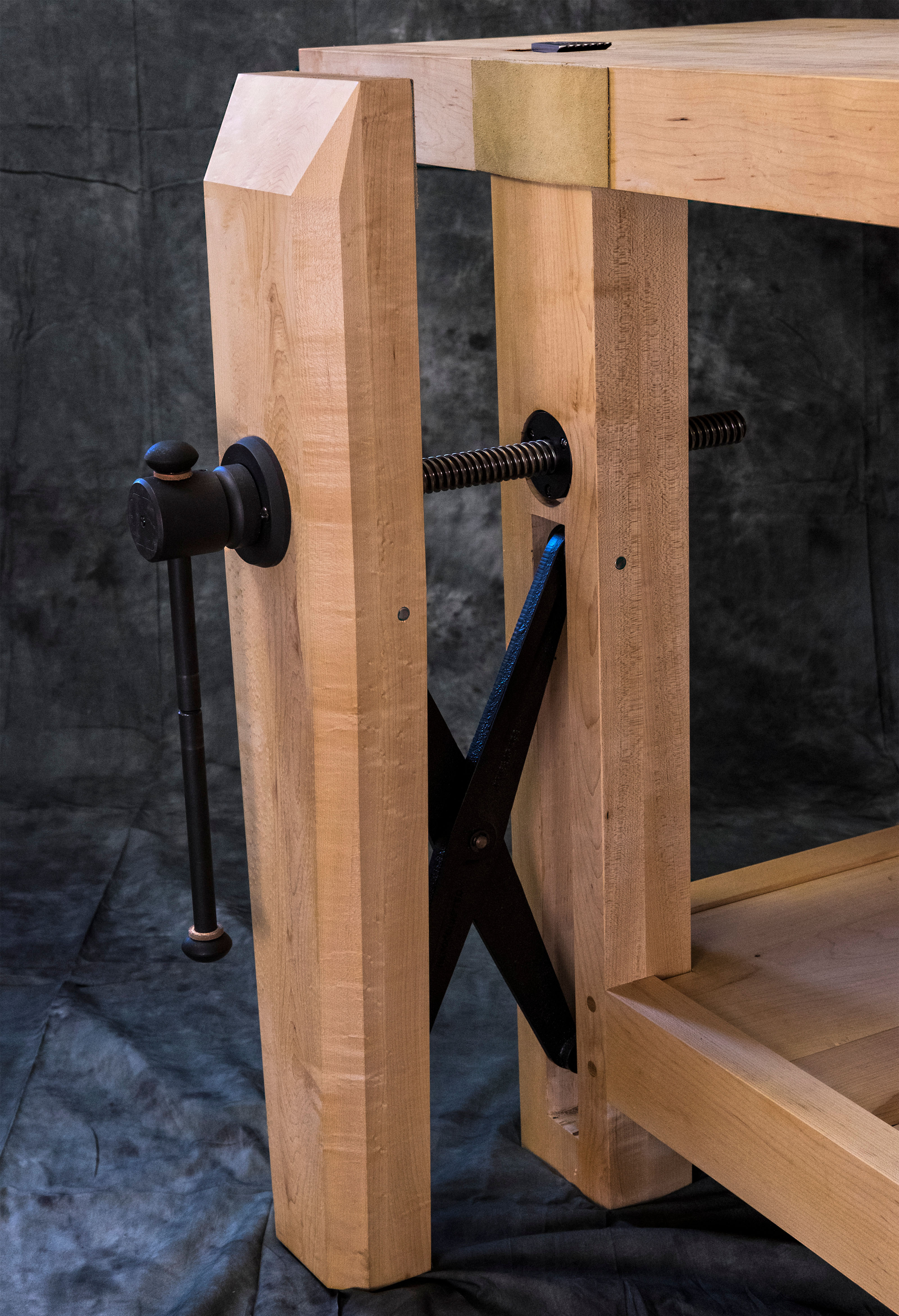 Workholding
The Classic Workbench is simple to use. The leg vise is used primarily for working the edges of boards and the ends of narrower boards. This is self explanatory. To work the faces of boards along the grain, tap up the planing stop (don't make it any higher than necessary) and butt the end of the board into the teeth of the stop. With the right technique you can plane across wide boards without repositioning the board. You usually don't need to tap the opposite end of the board to engage it with the stop, but in some cases, especially with rougher stock, you may need to give a tap with your mallet. Working the faces of a stack of boards is extremely quick with the planing stop since you don't have to open and close a vise constantly. To work across the face of a board, make yourself a doe's foot and position it at the back corner of the board, holding it down with a holdfast. The doe's foot is simply a piece of wood with a V-shaped notch cut into one end. The bottomsurface of the doe's foot can be lined with sandpaper or Crubber to help it stay put on the bench top. To work long boards, fasten a batten to the right leg with a holdfast and use that to support the end of the long board. We've found that a deadman is not necessary for the majority of work, especially on a bench of this length. For working the ends of smaller boards the leg vise can be used, but for precision work like dovetailing, we use and recommend our Moxon Vise.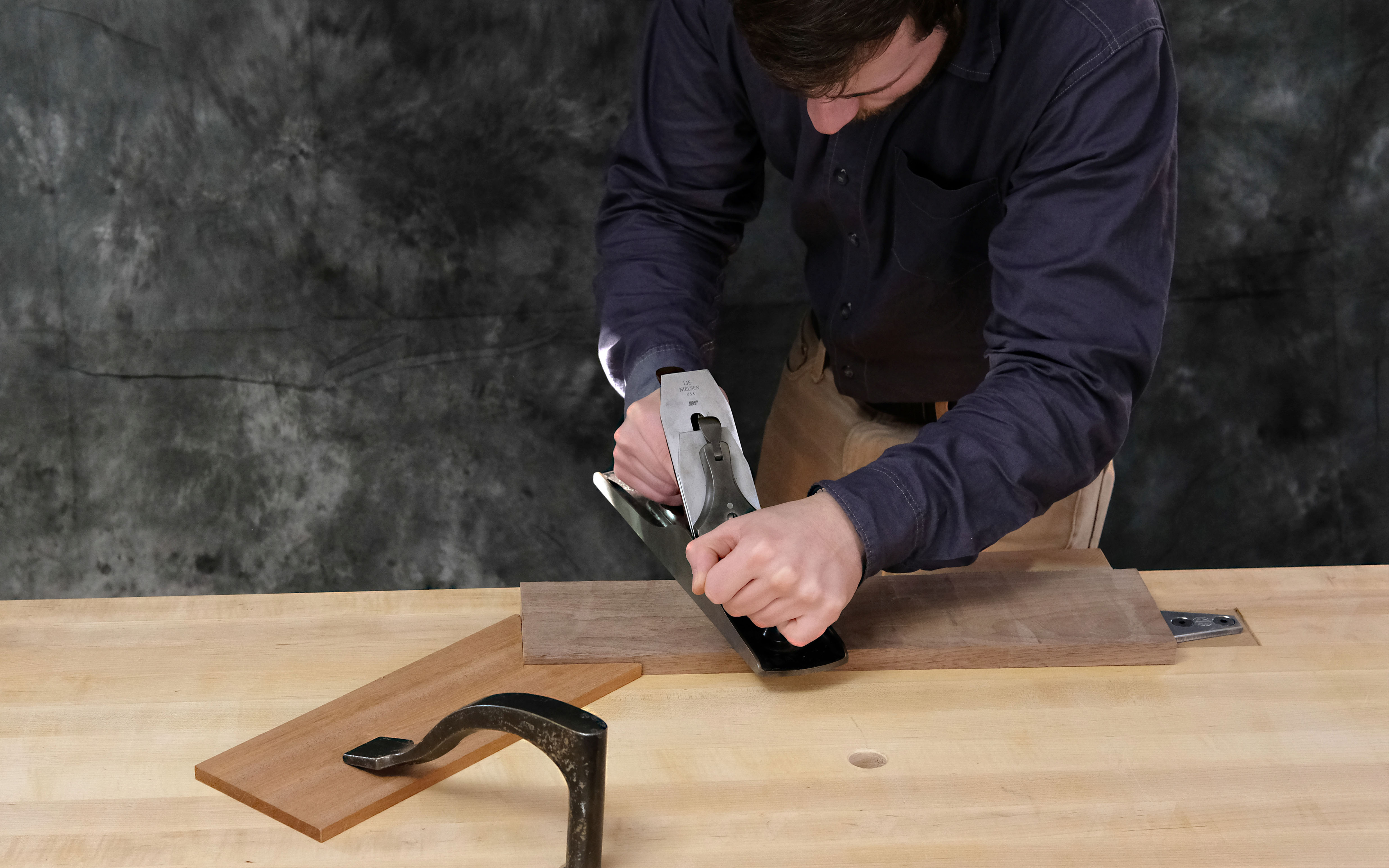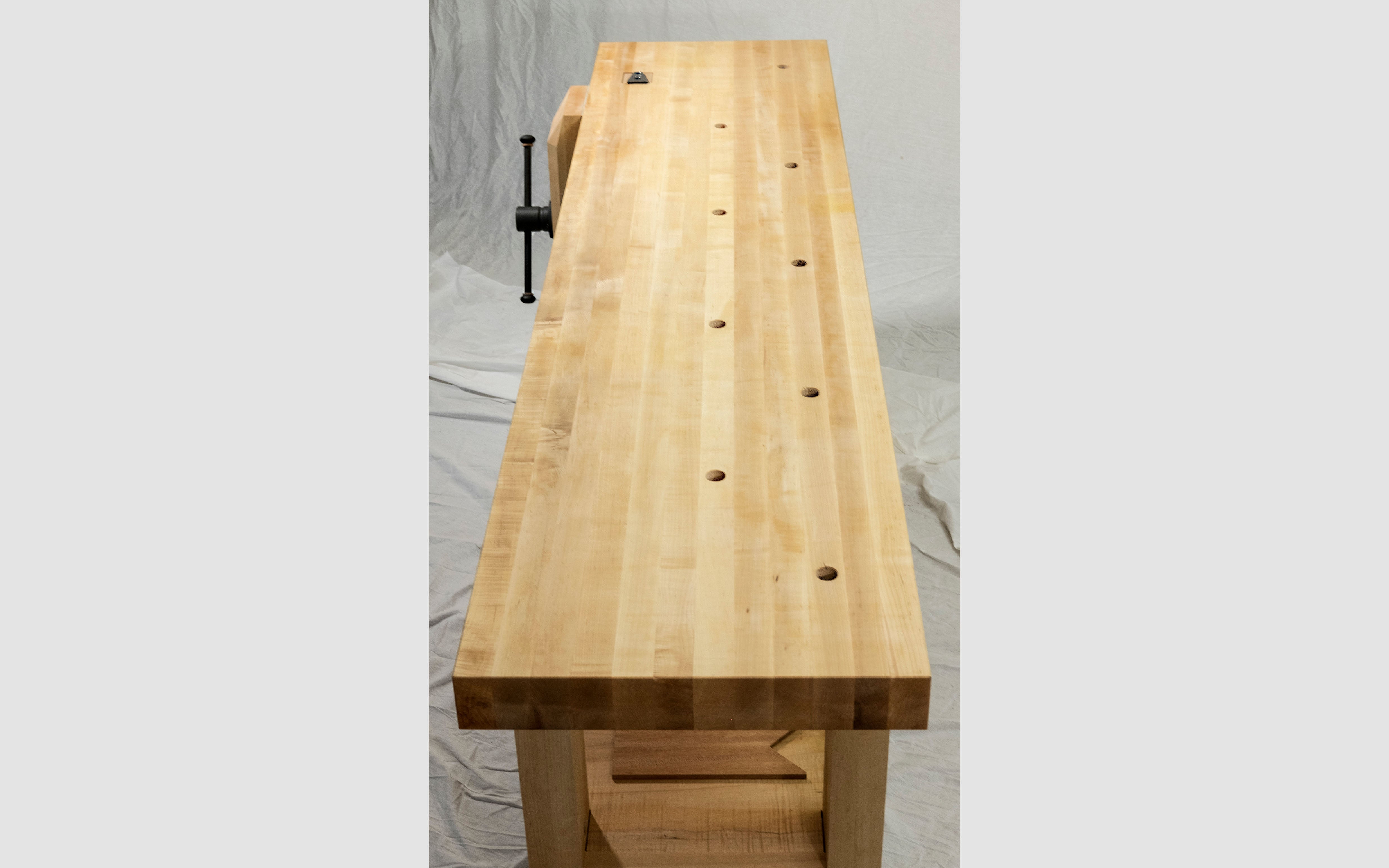 Integrated planing stop included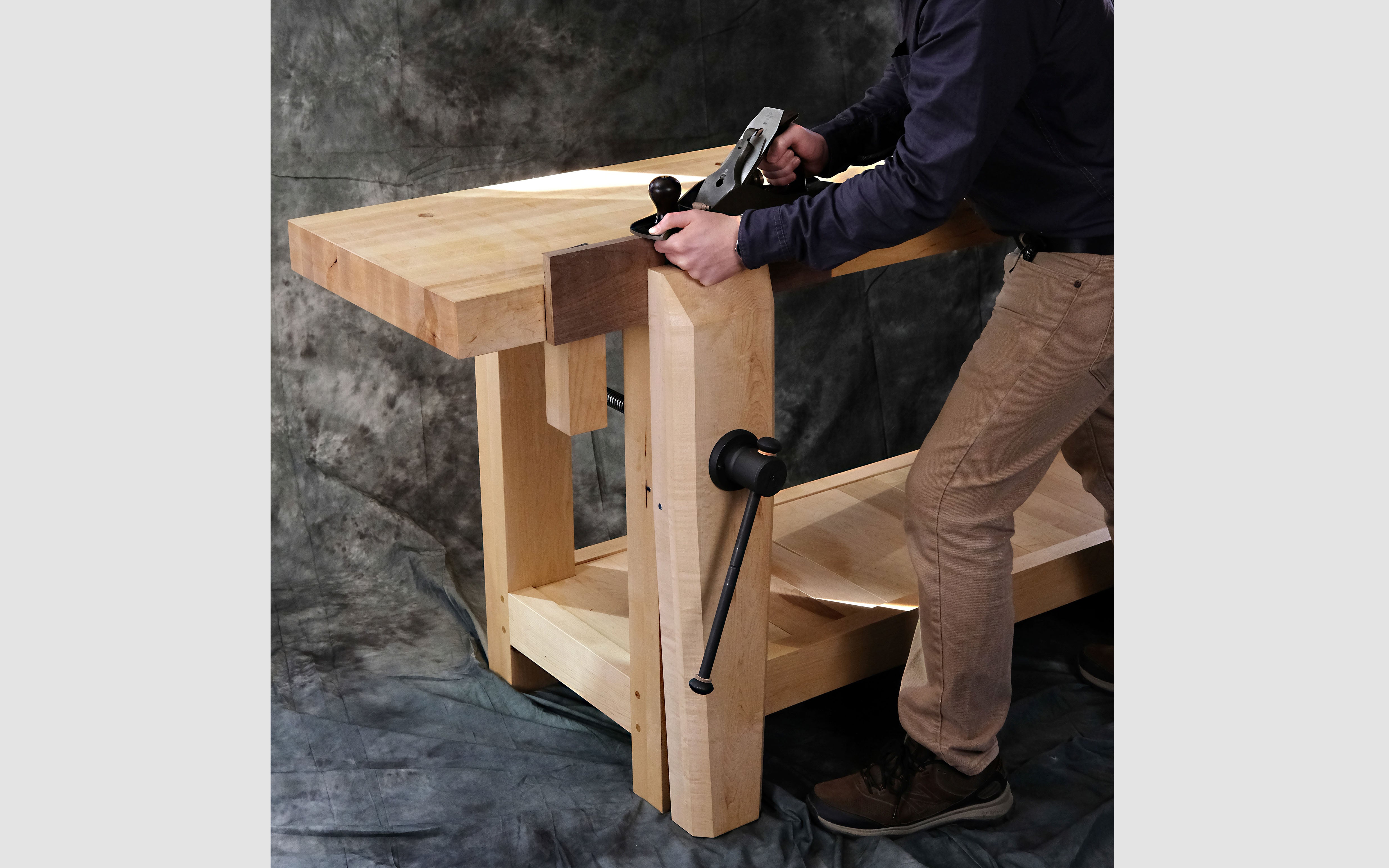 Specifications
Designed and made in the USA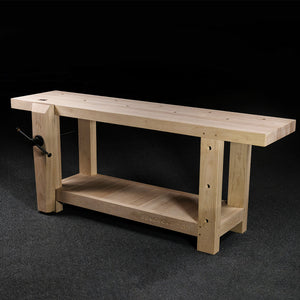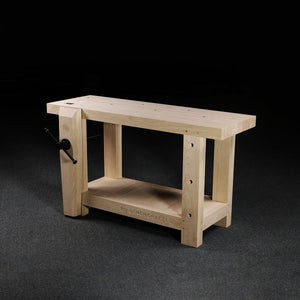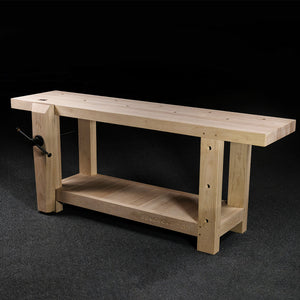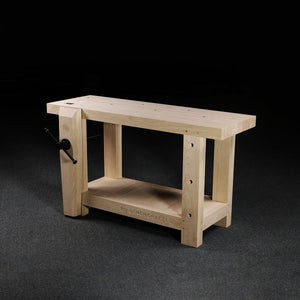 Wood
| All Models |
North American Rock Maple (Acer Saccharum)
—
Finish
| All Models |
None. Benches supplied in-the-white, ready to use.
—
Vise Capacity
| All Models |
9" between jaws, 10" above screw
—
Includes
| All Models |
Classic Leg Vise
Planing Stop
Crucible Holdfast (x1)
—
Setup Notes
Installation instructions for all our products are supplied only in PDF format. Please download and review the instructions before using your product.