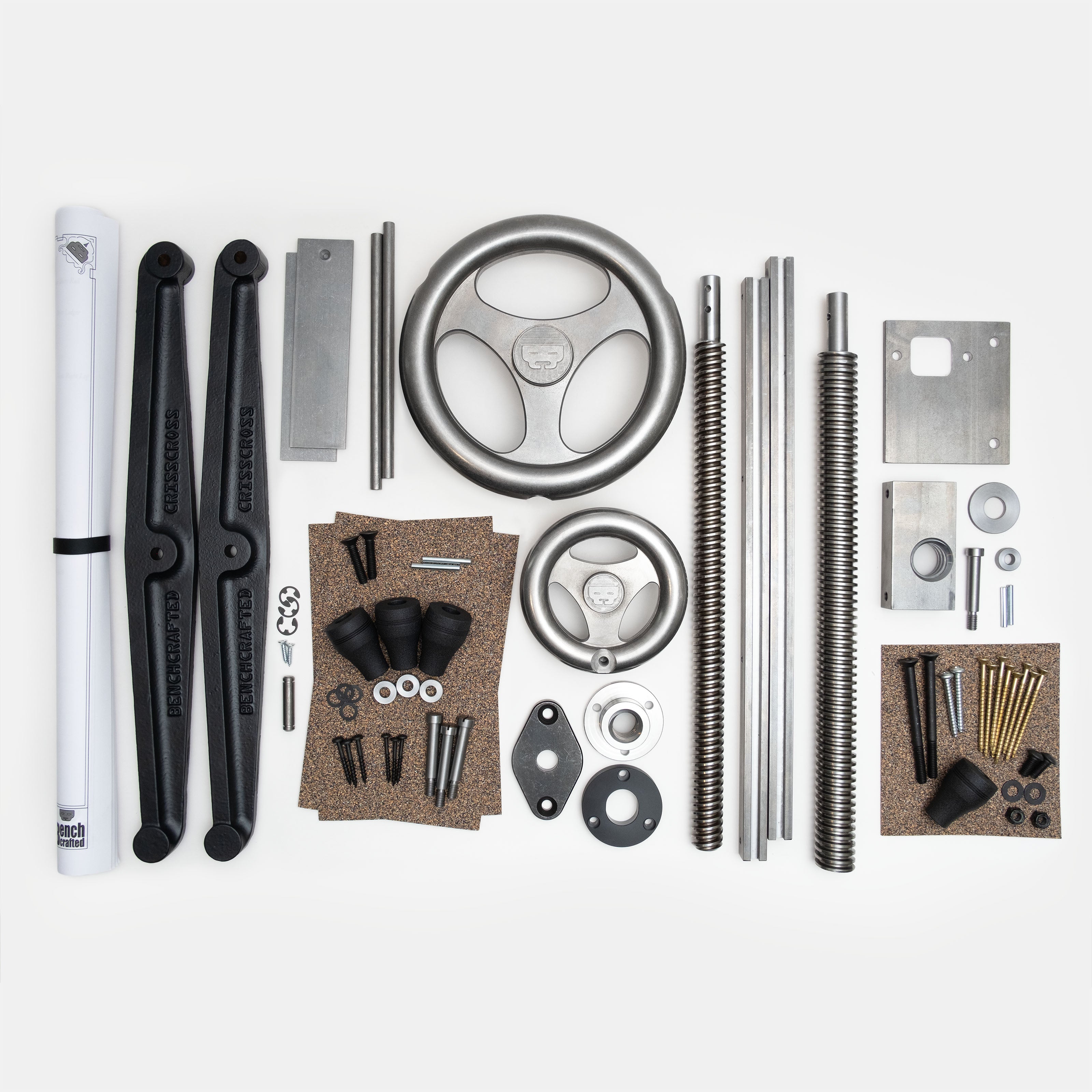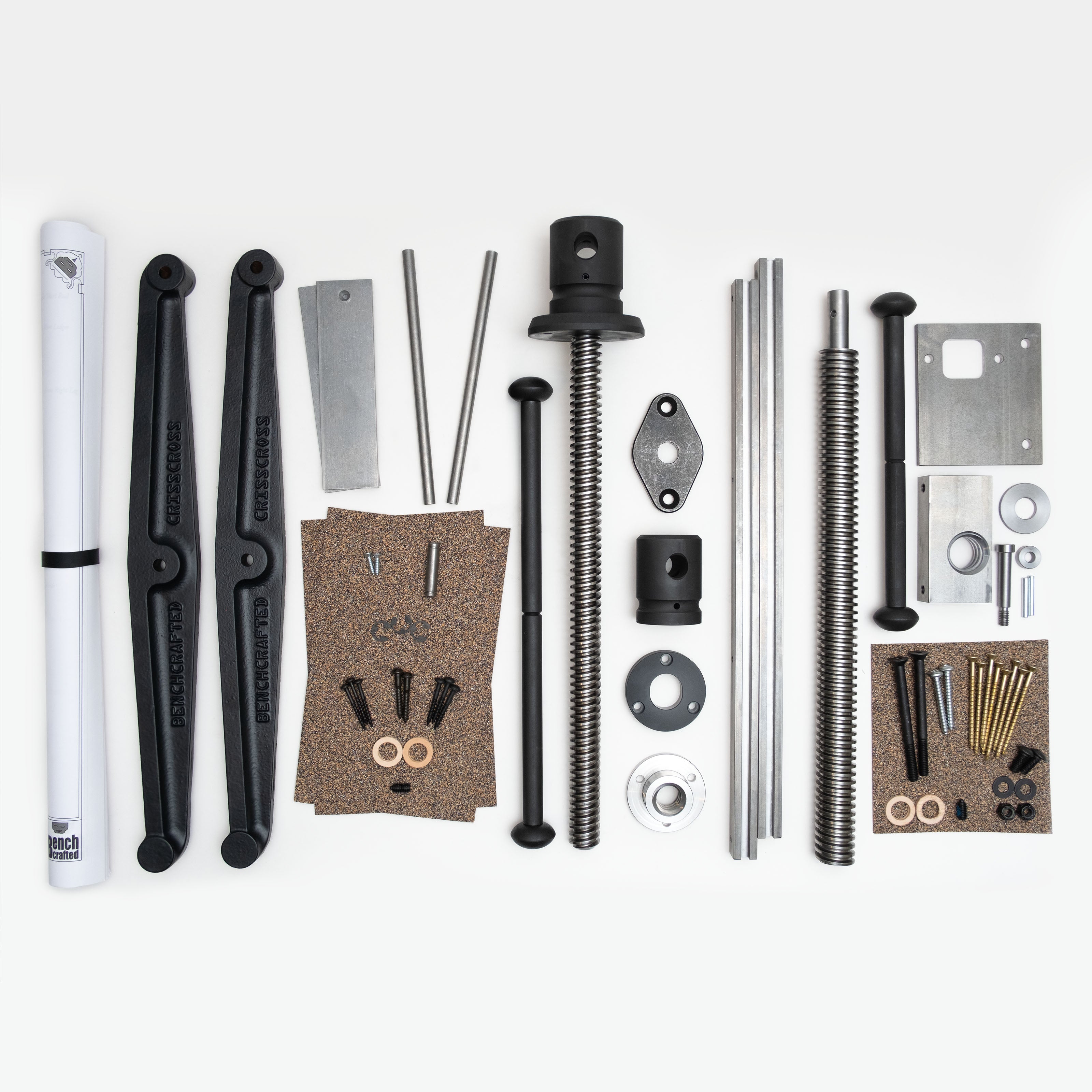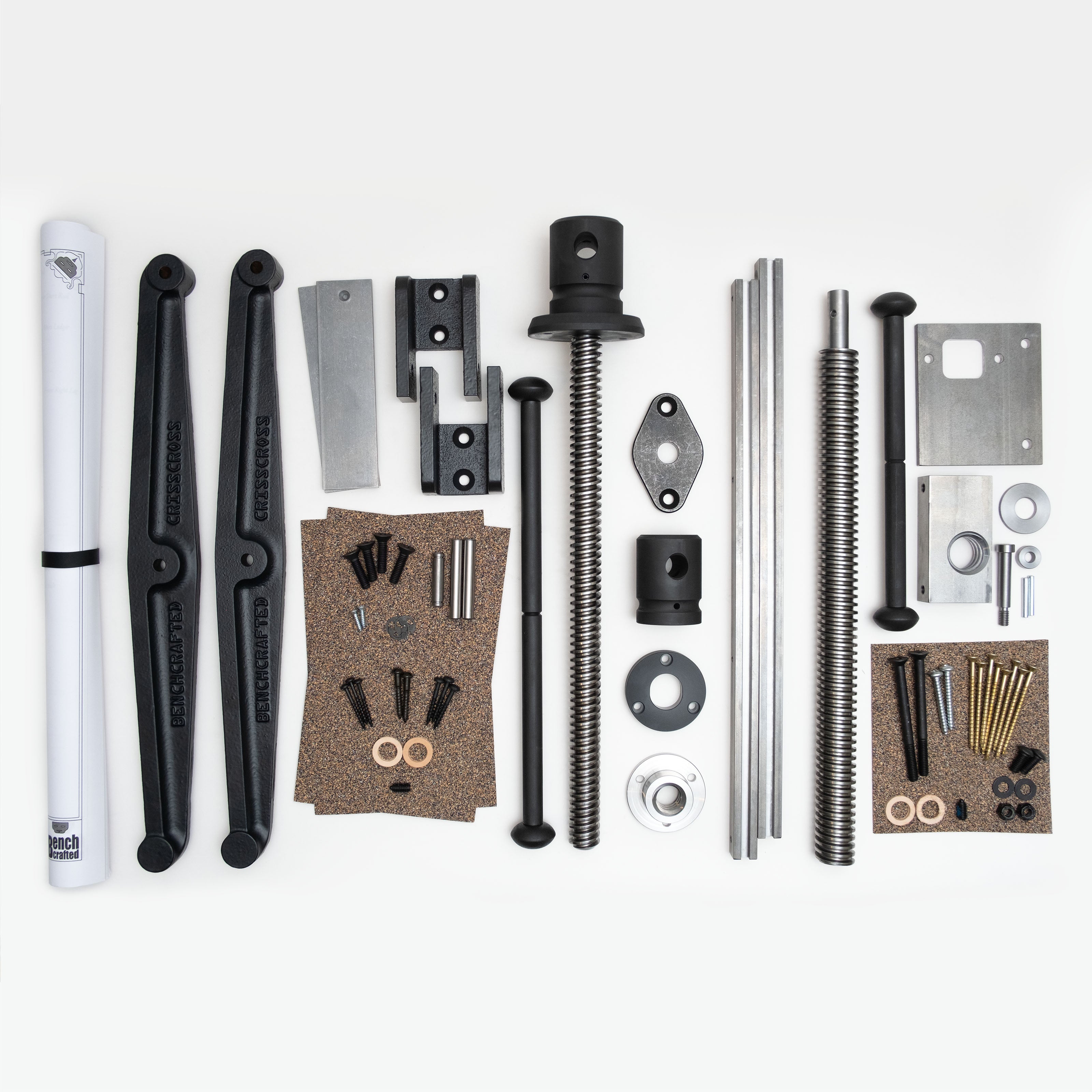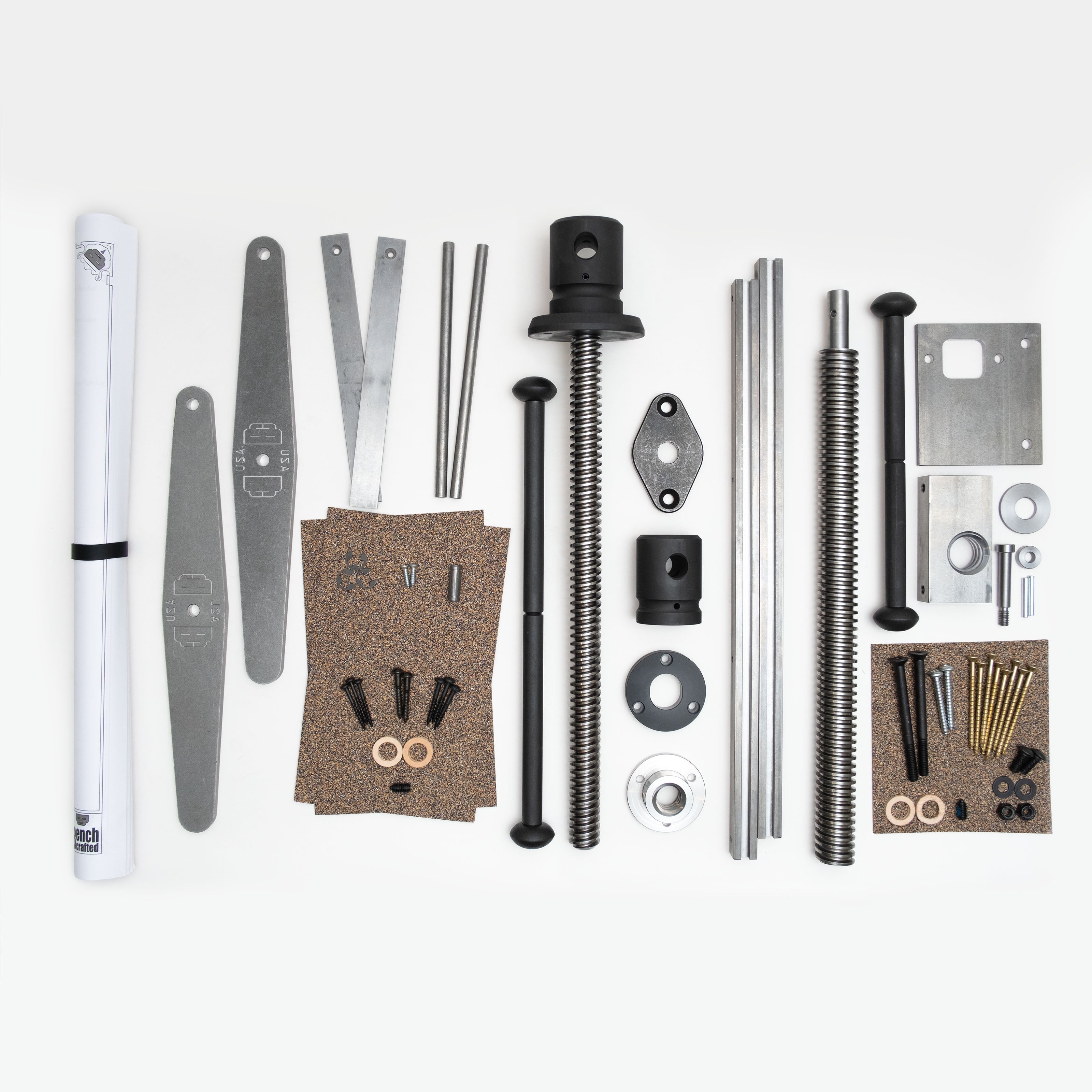 Benchmaker's Package
---
Get everything you need to build our Split-Top Roubo minus the wood. Choose your Benchcrafted vises and Crisscross.
Included in each Benchmaker's Package
Leg Vise
Crisscross
Tail Vise
Split-Top Roubo Plans
1 Set of Barrel Nuts
1 Set of End Cap Barrel Nuts
4 Spax Lag Screws
---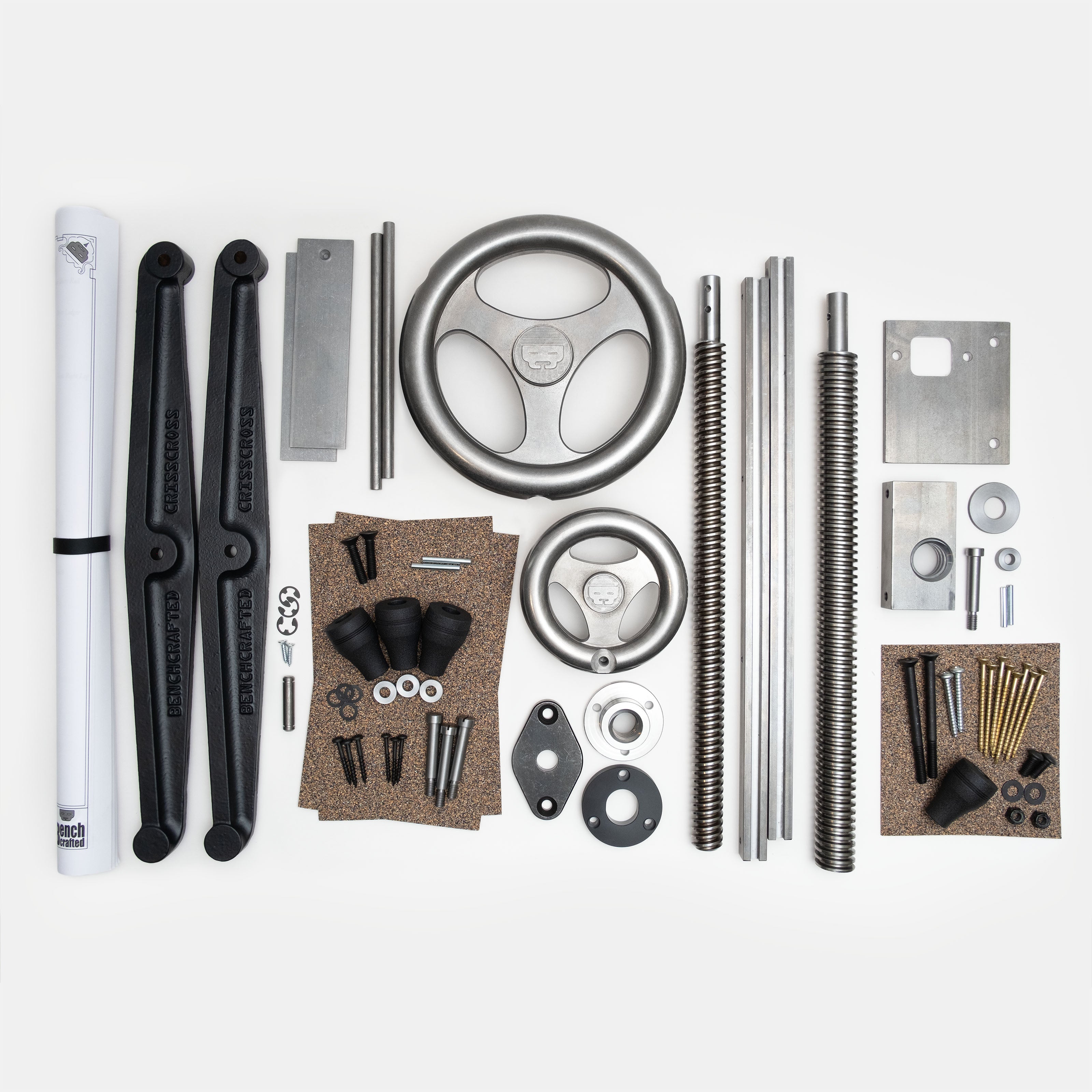 EVERYTHING YOU NEED
Minus the wood
Build our Split-Top Roubo bench with Benchcrafted hardware. Make your choice between our Leg Vise/Tail Vise offerings as well as Crisscross style.
Everything Else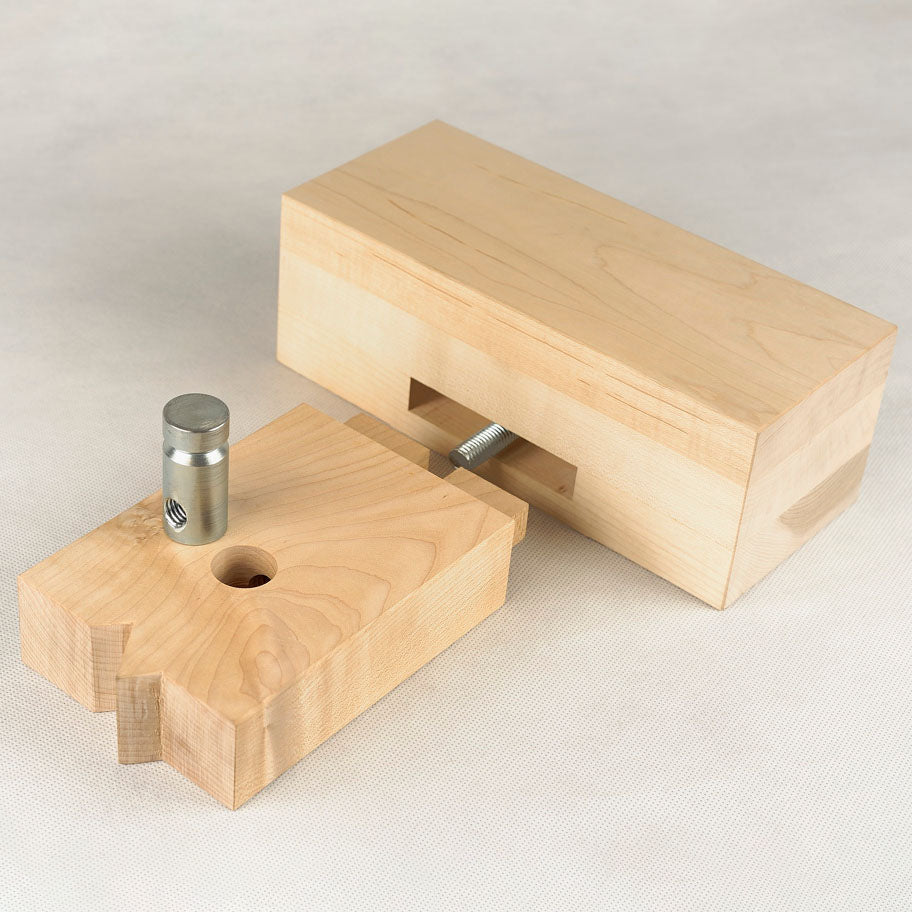 End Cap Barrel Nut Hardware
For securing the end cap.
Split-Top Roubo Plans
The plans to make it all come together in a complete bench.
Spax Screws
Four Spax screws for securing the tops to the base